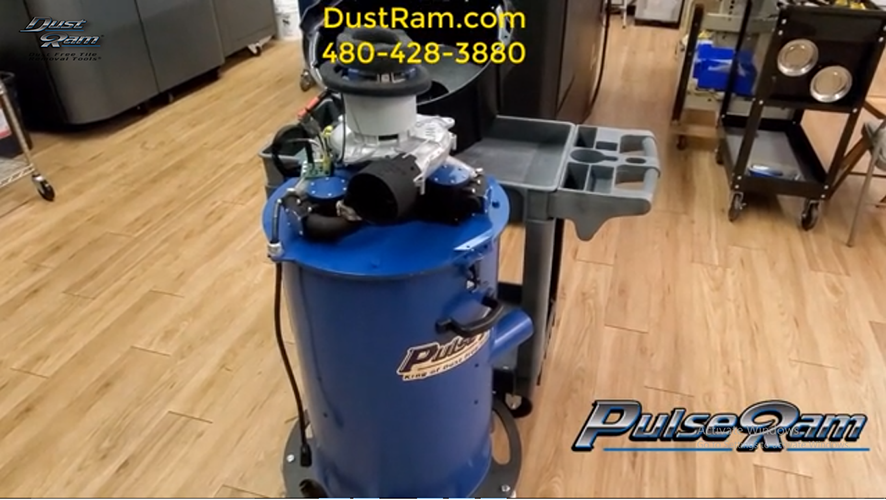 Generally, the electric vacuum motor will play a significant role in the overall cubic feet/minute (CFM) of airflow, and its optimum performance is usually dependent primarily on the tank inlet's smallest diameter or vacuum hose utilized. Look at it this way; a motor constructed to give off 311 CFM with an opening of 3" will not give off 311 CFM when used with an opening of 2", a competitor may purport for their unit. The physics behind this is straightforward; airflow is reduced when the diameter of the vacuum hose or tank inlet is decreased. Competitors' claim of 311 CFM is only true when the diameter of the tank inlet AND vacuum hose remains at 3". Given how their vacuum tanks may have an opening on 2", the airflow for those scenarios is more or less 245 CFM. How you plan to house the vacuum system is an important factor to consider before making a purchase. If the internal parts aren't adequately protected, the sensitive vacuum components can get damaged by letting dust particulates and coarse debris enter, which results in costly downtime.
A contractor requires a vacuum with proper seals and a solid design to attain dustless removal as well as assist deaden sound emission as much as possible. A flimsy vacuum design is detrimental to the vacuum's overall efficacy. Considering how these vacuums are utilized on sites for prolonged periods and are generally exposed to all kinds of weather conditions, reliability is not something you can compromise on. Although the strength of the vacuum and motor are crucial, a corresponding filter, valves, and solenoids are essential if you are looking to attain maximum performance at the worksite.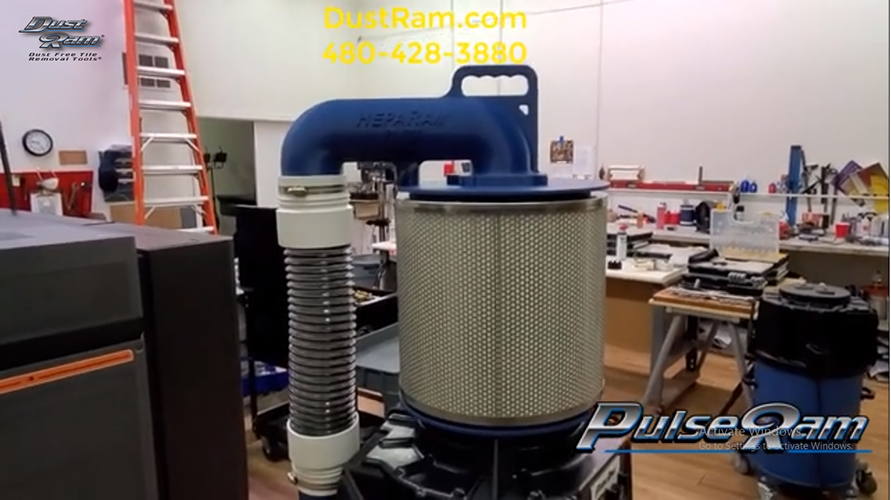 The length and diameter of the vacuum hose will influence the performance, as will the filter's quality and quantity, which includes the HEPA material's square footage used to make the filters. As compared to a vacuum with multiple filters, a vacuum with a single filter regardless of how big, will not be able to handle the pulse off dust particles or airflow.
The filter should fit the base strongly; if it gets separated from the base, it will necessitate the entire vacuum to be dismantled to clean the contamination and remove dust. Filters from other competitors have had anecdotal evidence of pulling apart from their bases. When this problem occurs, it will take a considerable amount of valuable working hours to take apart, clean, and assemble the vacuum again, not to mention the added task of cleaning the job site, if required. The depth of the filter pleats should be increased to create a larger surface area to filter the dust entering the vacuum chamber. This type of system allows for the proper discharge of coarse debris during every cycle. A larger quantity of pleats may appear ideal, but in reality, marrow pleats have proven to cause debris and dust to over-accumulate the filter as a result of the smaller area. The floor removing or tile removing process produces coarse debris during the stone, thinset, and tile removal, thus the design of the filter must allow for an increased capacity of dust removal without resulting in CFM loss. You can make a comparison between the 0.1140-inch pleats we offer and other competitor filters which are a meager 0.0670 inches, our filters are 70%+ greater.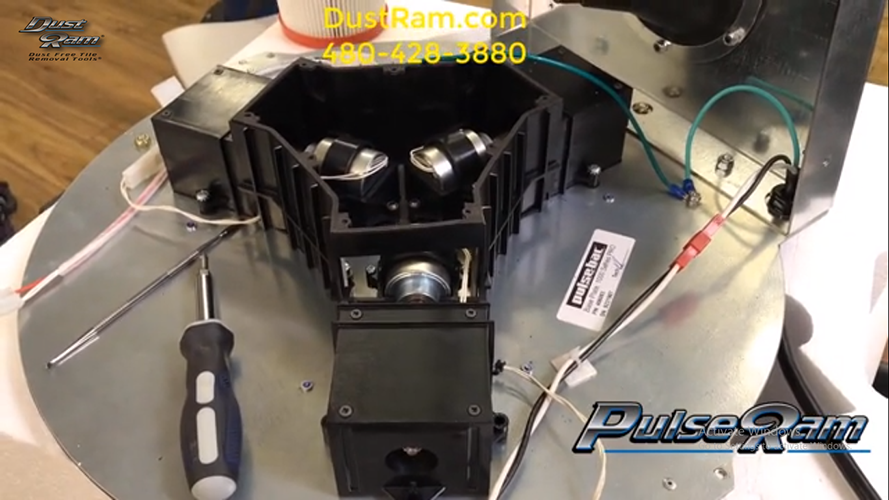 Filter plates are another part that usually needs maintenance in most competitors' filters. One must ensure that they have checked their vacuum model to ascertain that they haven't chipped or cracked since it will contaminate the entire vacuum and yet again necessitate the vacuum getting disassembled to get cleaned. DustRam LLC also fabricates filter plates that have been 3D printed to modify certain competitors' vacuums like the *CDCLaure® *Pulse-Bac® 1000 Series / Pro Series and uses o-rings for a suitable seal. Now the chances of experiencing are significantly diminished, which improves the safety of the user and anybody else in the environment as it will safeguards against the dissipation of toxic silica dust into the air.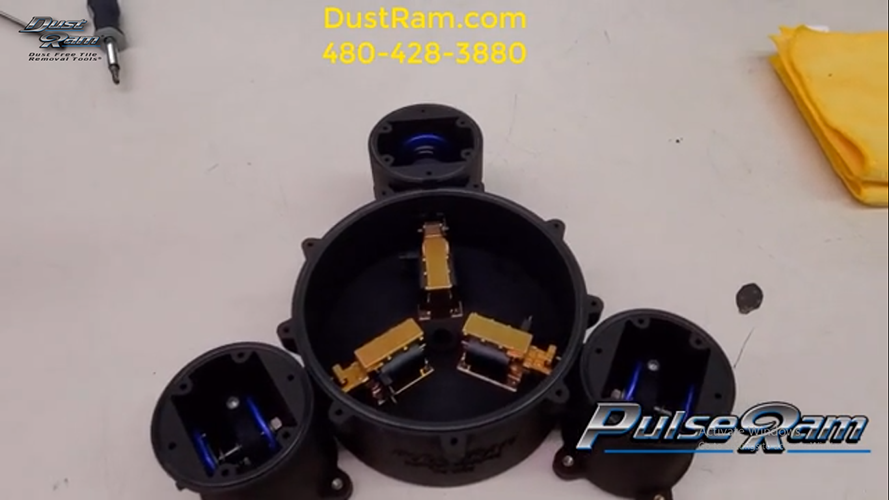 A cool wave of air generated by the vacuum solenoid is crucial to clean the vacuum filters, regardless if it's one, two, or three. A pulse from the machine timed PROPERLY facilitates ideal cleaning particularly during hard, prolonged jobs of thinset removal. When making vacuum comparisons, the solenoid's visual alignment should be straight to ensure that there is no wiggling or slow pulse that might cause the vacuum to lose extra power intended for the filters. At no particular moment should the valve housing bounce when the vacuum is being used.  All the framework connectors should be sealed shut to hinder contamination of the internal parts by minuscule debris or dust which may result in unnecessary friction, and yet again waste valuable time taking apart, cleaning, and assembling the vacuum. Even if your vacuum has the best design, one should be ready to undertake proper maintenance procedures and techniques to ensure the vacuum and its components are functional. The solenoid configuration should enable an easy replacement of the components and not included with sub-par elements like the wire harnesses. These connectors should not have any indication of being burnt or getting overheated. If maintenance is hard or costly in parts or time, the downtime you experience in your business will overshadow any 'savings' you would stand to gain because of operating sub-standard machinery. Performance can be enhanced with solenoid pins and bolts. Broken pins or bolts clog the filter and reduce the CFM quickly. When using a state-of-the-art solenoid pin and bolt, the operator won't need to be concerned about having to disassemble and repair a blocked vacuum while the project is still underway.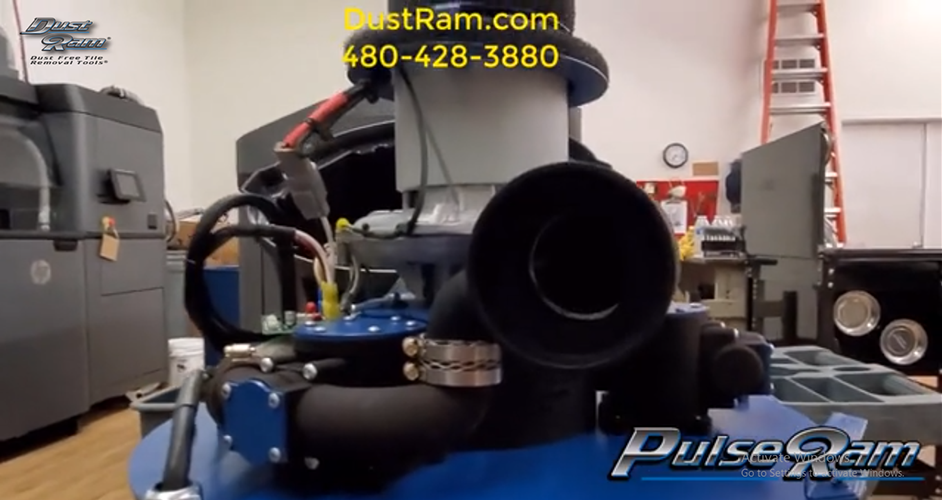 A vacuum system is only as good as all its components. It must be suited for prolonged usage, in humidity and extreme climatic conditions, and at the same time pulsing rapidly to ensure that all the filters are operating efficiently and are clean. The circuit board is the part responsible for managing these actions in a vacuum machine that automatically self-cleans after five seconds. It would be in your best interests to go with a circuit board that has the components and software required to maintain the filter system operating at its optimum. DustRam® has a system of processes and equipment which delivers dust-free flooring and tile removal. There is a wide selection of top-quality parts up for sale for the PulseRam® vacuum or as a modified after-market component for other kinds of vacuums. The PulseRam® vacuum consists of top drawer elements created by Jack King, a seasoned, long-time flooring demolition and installation technician with honed/proven skills.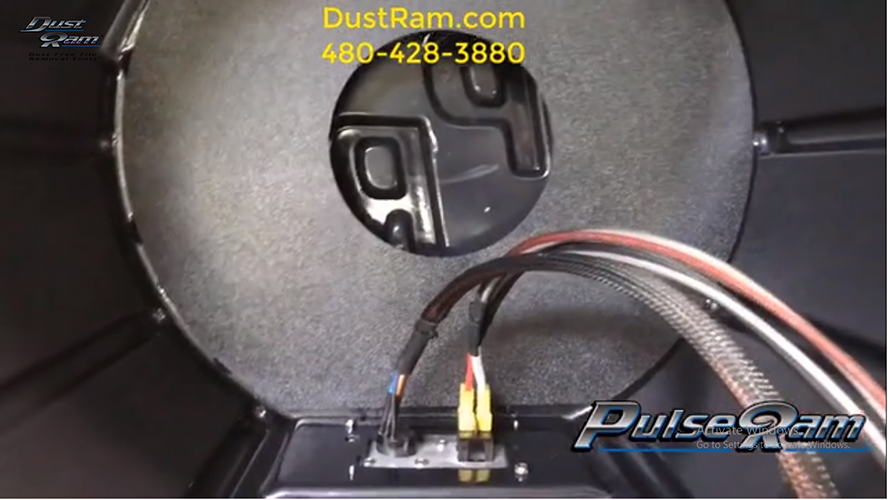 The design features of PulseRam® Vacuum Head include:
Over-sized air passageways and valves facilitate airflow to travel smoothly with minimal friction or restriction.
Circuit boards specially made to properly pulse at timed intervals when faced with high volumes of debris and dust. –Circuit boards that have not been timed correctly will promptly lose CFM when dealing with adverse conditions.
Valves designed from billet aluminum absorb heat and won't wear out or 'melt'
Longer solenoid transmission to raise the amount of air present to 'pulse' dust.
Enlarged solenoid connecting pins that are essentially hard to break, making solenoid repairs easy and quick.
All solenoid manifolds/housing parts use O-rings on surfaces to ensure a tight seal, which eliminates silicone caulking usage.
Advanced automotive-grade Deutsch 12-gauge wire harnesses that can last a lifetime, compared to the weak and ineffective Molex connectors that competitors use.
Venturi-type features in the exhaust/intake airflow ports allow for an easier transition of air alterations and decreased turbulence.
Strong filter connection which enables complete sealing so that no dust particles permeate the interior workings of the vacuum.
Can integrate the HepaRam® as an extra HEPA filter to clean the exhaust when working in laboratories, clean rooms, nursing homes, hospitals, and other places that need super clean air.
James Butler

Business Owner

"Lorem ipsum dolor sit amet, consectetur adipiscing elit, sed do eiusmod tempor incididunt ut labore et dolore magna aliqua. Ut enim ad minim veniam, quis nostrud exercitation ullamco laboris nisi ut aliquip ex ea commodo consequat. Duis aute irure dolor in reprehenderit in voluptate velit esse cillum dolore eu fugiat nulla pariatur."
James Butler

Business Owner

"Lorem ipsum dolor sit amet, consectetur adipiscing elit, sed do eiusmod tempor incididunt ut labore et dolore magna aliqua. Ut enim ad minim veniam, quis nostrud exercitation ullamco laboris nisi ut aliquip ex ea commodo consequat. Duis aute irure dolor in reprehenderit in voluptate velit esse cillum dolore eu fugiat nulla pariatur."
James Butler

Business Owner

"Lorem ipsum dolor sit amet, consectetur adipiscing elit, sed do eiusmod tempor incididunt ut labore et dolore magna aliqua. Ut enim ad minim veniam, quis nostrud exercitation ullamco laboris nisi ut aliquip ex ea commodo consequat. Duis aute irure dolor in reprehenderit in voluptate velit esse cillum dolore eu fugiat nulla pariatur."
James Butler

Business Owner

"Lorem ipsum dolor sit amet, consectetur adipiscing elit, sed do eiusmod tempor incididunt ut labore et dolore magna aliqua. Ut enim ad minim veniam, quis nostrud exercitation ullamco laboris nisi ut aliquip ex ea commodo consequat. Duis aute irure dolor in reprehenderit in voluptate velit esse cillum dolore eu fugiat nulla pariatur."
James Butler

Business Owner

"Lorem ipsum dolor sit amet, consectetur adipiscing elit, sed do eiusmod tempor incididunt ut labore et dolore magna aliqua. Ut enim ad minim veniam, quis nostrud exercitation ullamco laboris nisi ut aliquip ex ea commodo consequat. Duis aute irure dolor in reprehenderit in voluptate velit esse cillum dolore eu fugiat nulla pariatur."